Since the Trust was first established, there have been over 700 grants for young horticulturists to undertake a wide range of projects at home and abroad. One condition, in return for receiving a grant, is that at the end of their projects 'Merlins' must present a report. Each year all reports are assessed for their eligibility for one of two £500 awards: The Valerie Finnis Prize is for the report demonstrating photographic excellence and The Christopher Brickell Prize is for the best overall report.
After an interval of three years, the prizes are back for 2023! Find out more about the prize winners HERE soon!
Find out more about the 2020 prize winners – click here
| Year Awarded | The Christopher Brickell Prize | The Valerie Finnis Prize |
| --- | --- | --- |
| 2023 | 805 Tracey Fahy | 780 Rosie Treharne |
| 2020 | 747 Anthony Callan | 766 Rosie Henstridge |
| 2019 | 706 William Stanger | 733 Jamie Todd |
| 2018 | 707 Eve Halliday | 701 Olivia Steed Mundin |
| 2017 | 688 Edward Barrett | 693 Martha Orbach |
| 2016 | 636 Robert Burstow | 646 John Cookson |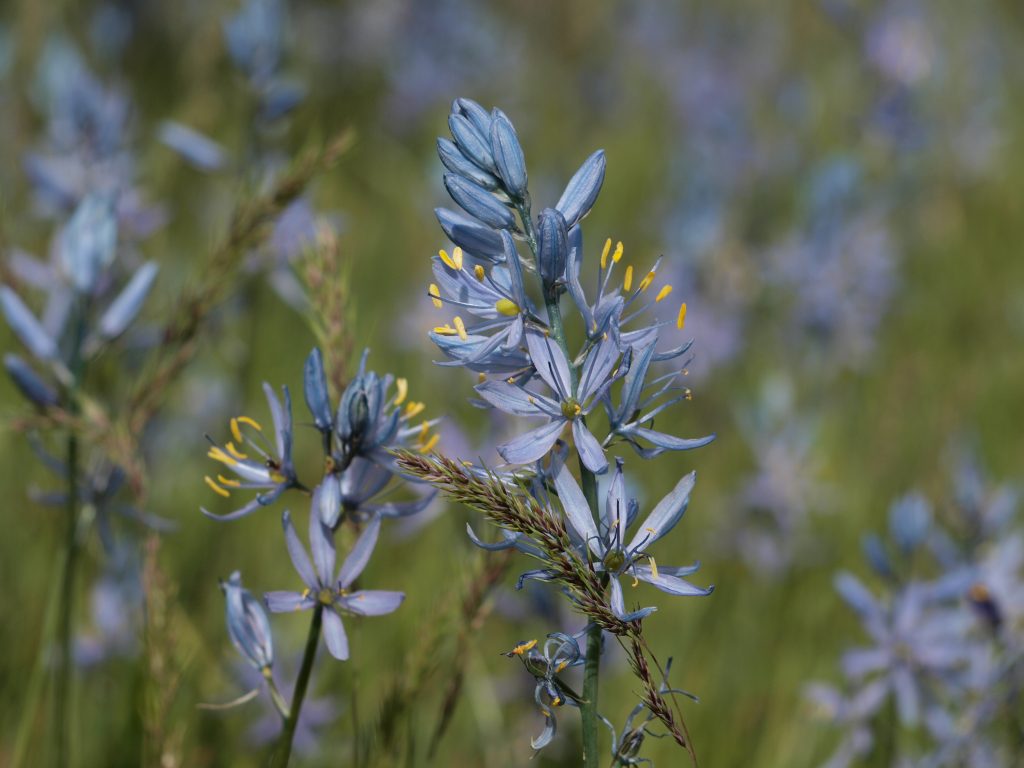 This image was taken by our 2017 Valerie Finnis Prize winner Olivia Steed-Mundin on her trip 'Exploring temperate forests in North America'. You can see more of her images and other prize winners images in our Gallery.
In addition to her interest in plants and gardens,

Valerie Finnis

was a talented photographer. As well as building up an impressive collection of plant images, many of which have been used in books and magazines, her interest in people and their gardens led to an extraordinary photographic record of horticultural personalities of the 20th century. In recognition of her outstanding contribution to gardening and plant photography the Royal Horticultural Society presented her with their highest award, the Victoria Medal of Honour, in 1975.
The Christopher Brickell Prize

Christopher Brickell C.B.E., V.M.H. and past Chairman of the Merlin Trust.
Chris was Director General of The Royal Horticultural Society from 1985 to 1993 and prior to that was Director of Wisley (1969-1985) and its Senior Scientific Officer and Botanist (1960-1969).
He has chaired the RHS Advisory Panel on Nomenclature and Taxonomy from 1994 to 2002 and is a member of several RHS Plant and Trials Committees as well as serving on the UK Plant Breeders Rights Controller's Advisory Panel for herbaceous plants. He is interested in the conservation of both wild and cultivated plants and in 1978 he initiated the formation of the National Council for the Conservation of Plants and Gardens (now known as Plant Heritage).
His passion and knowledge of botany and gardening has taken him on many tours in the Himalaya and Sino-Himalaya leading through to Sikkim and notably to S.W. China. His love of alpine Daphne's has drawn him to make a study of the species in the Alps of Europe where he has advanced the study and knowledge of this genus.
A keen cricketer in his youth, many fellow students at Wisley recall a very fine fast bowler! He has been a great influence on many young horticulturists for many decades and to commemorate his great achievements The Merlin Trust awards an annual prize of £500 for the best report received during the year.